If your unit is claimed to Link-Live then we highly recommend following the over the air (OTA) firmware update procedure, which can be found by clicking here.

If your unit is NOT claimed in Link-Live, then you will need to follow the manual update procedure below:

Software Downloads:
https://link-live.com/downloads

Manual Update Procedure:
 
Download the latest firmware and copy to a micro SD card.
Power off your LRG2 unit.
Press and hold (at the same time) the volume-up button and the power button on your LRG2 unit.
The LRG2 unit will power on and enter recovery mode.
Use the volume buttons to select "apply update from SD card", and use the power button to confirm the selection. See Figure 1 below.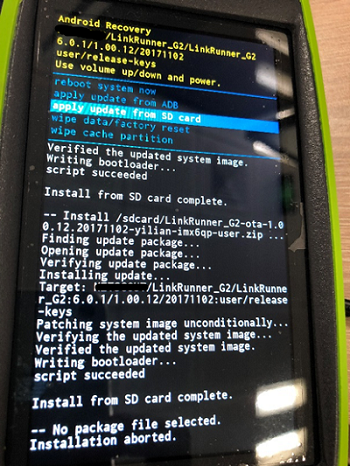 Figure 1 – Recovery mode
 
Select the LRG2 firmware that you copied to the micro SD card and select upgrade. See Figure 2.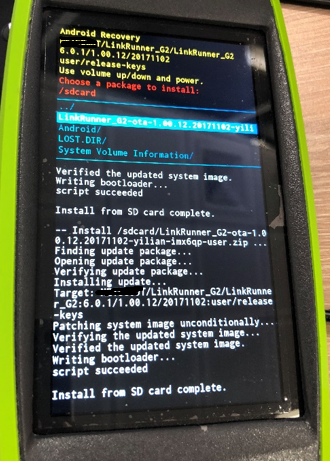 Figure 2 – Select OTA zip file from SD card
 
Restart your LRG2 unit.
After power-up, enter Settings > About Tester > CHECK FOR UPDATES, and check if the version number been updated to the latest version. See Figure 3.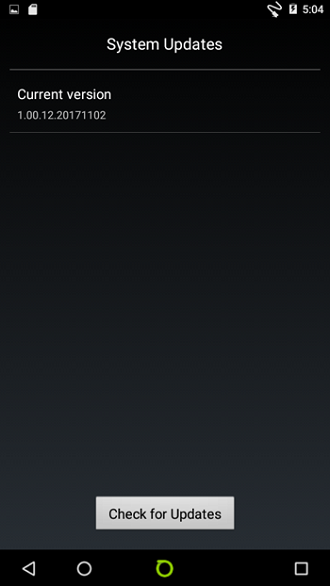 Figure 3 – Check version number of LinkRunner G2