Each LED symbol light on the LinkSprinter illuminates green, yellow/orange, or red. Each color represents a status and understanding what they mean can help with troubleshooting. Please see the guide below to find out what each of these colors mean.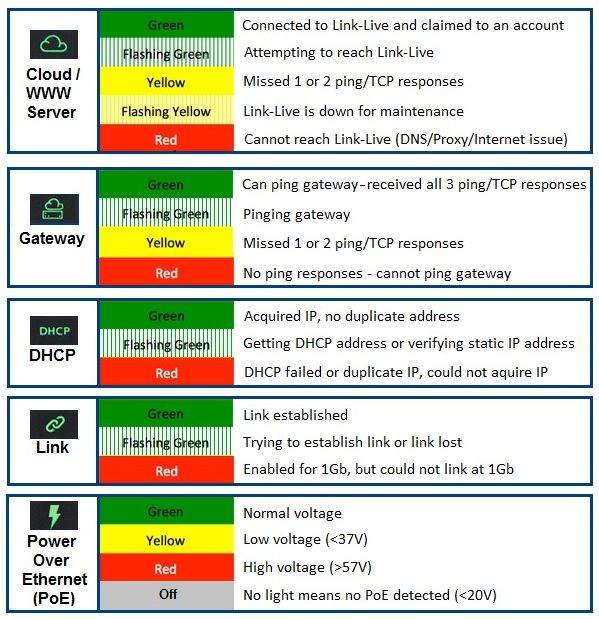 Other Symbol/LED usage
LEDs flashing YELLOW/ORANGE in a sequence from the PoE symbol up to the Cloud symbol means the unit is updating its firmware. 
All LEDs simultaneously flashing RED means the unit needs fresh batteries to update.